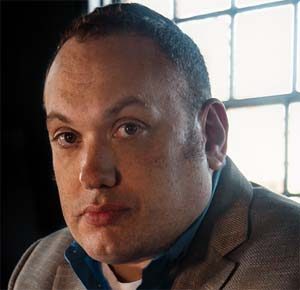 "Is he really like that?",  is one of the most frequent questions asked about Josh Spiegel. The answer is yes, it's not an act. Spiegel is one of the most unique radio personalities in America. Try to find someone else like him on the radio and you'll fail. Informative, entertaining and authentic, Spiegel has been heard on 98 Rock in Baltimore since 2005. He is Morning Show Co-Host of "Justin, Scott and Spiegel" and Anchor of "Josh Spiegel News and Comment." In addition, he has won three Edward R. Murrow Awards for his commentaries on WBAL-AM.
"The thing about Spiegel is that even with some of the more difficult news pieces, he gives a feeling as if there's a perspective of humor that will make us all land on our feet", wrote The Baltimore Jewish Times. "Even if we're not interested in a particular news event, Spiegel gets us interested with quirky instead of coaxing or faux concern."
"With just the Rubik's Cube intonations of his voice, he's presenting levels of commentary on the news that are so intangible that I think they are really kind of subversive and edgy", WYPR Host Aaron Henkin told The City Paper. "I'm kind of star-struck by the guy."
Spiegel has been in radio since he was 12 years old. He has been on stations around the country in multiple formats and has been heard on NPR and The BBC.
Spiegel has also written for television news in Baltimore and DC.